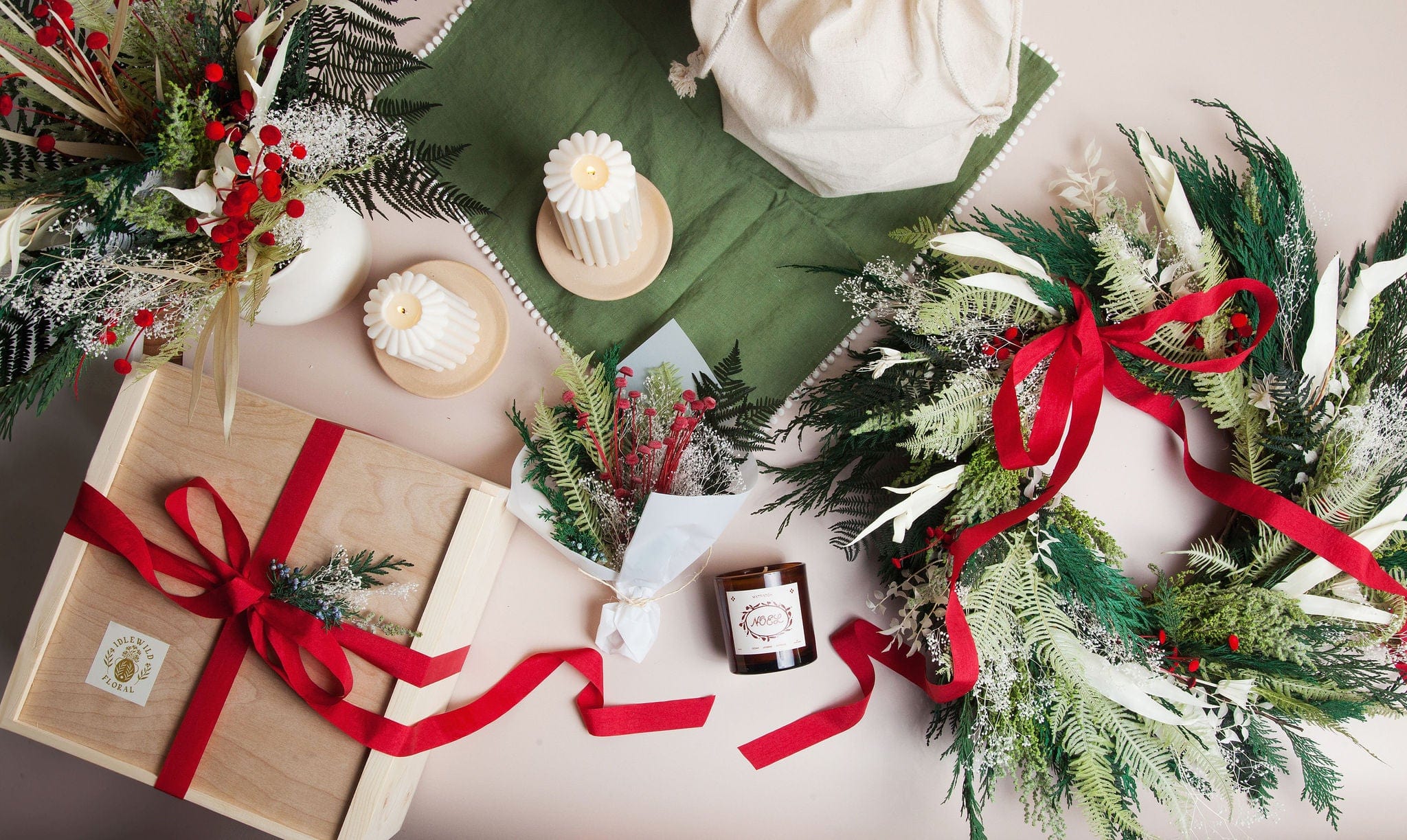 EVERLASTING DRIED FLOWERS
SEND HOLIDAY CHEER THAT WILL LAST ALL YEAR
Our flowers have been picked at the peak of their beauty and dried to last forever. No water or maintenance required!
HOLIDAY SHOP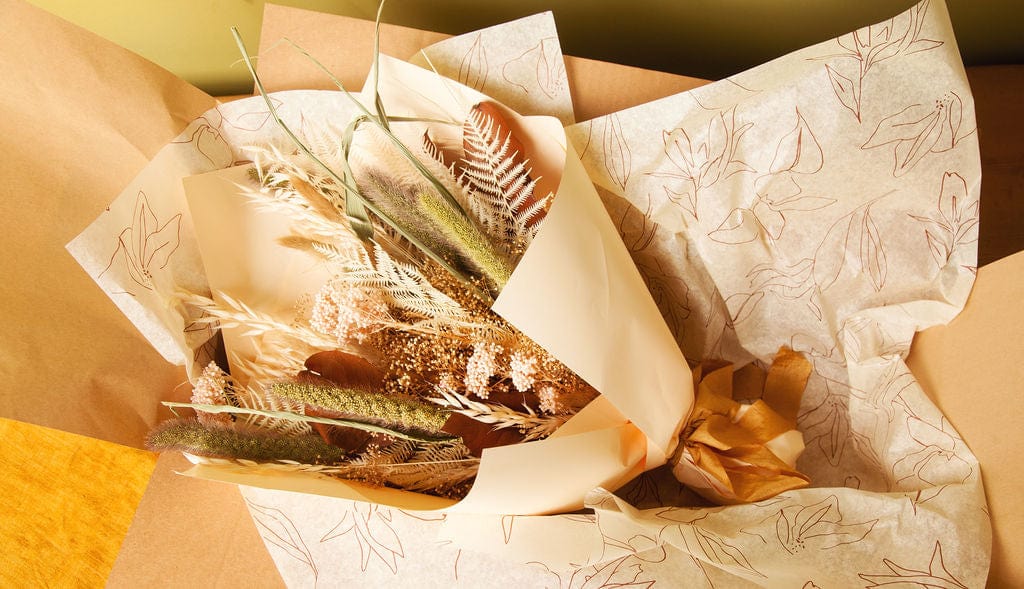 JOIN THE CLUB & SAVE!
BOUQUET of the MONTH CLUB
Flowers on autopilot, shipped to your doorstep on the schedule you choose.
Treat yourself to a new bouquet each month made of our favorite seasonal florals.
SUBSCRIBE & SAVE ★★★★★

Incredible shop & love that they offer delivery. Truly the perfect place for gift giving and really like the concept of dry bouquets (lasts forever!) I ordered a gift for my cousins wedding and it was beautiful. Highly recommend for any occasion, or if your want to upgrade your home decor.(read more)
★★★★★

I highly recommend Idlewild Floral. They have the most gorgeous assortment of dried flowers that elevate any event.My husband and I had a mini wedding ceremony after having to cancel our wedding in April 2020 due to COVID. We made bouquets and a boutonnière using a variety of Idlewild flowers, which were beautiful and hassle-free. We didn't have to worry about bouquets wilting in the hot sun...(read more)
★★★★★

Ordered dried florals for my wedding from out-of-state, which felt like a huge risk, but Michael and his family team were fantastic as listening to what I was going for and they DELIVERED! The florals were absolutely breathtaking, and made our bohemian mountain wedding the most elegant and rustic touch. Thank you Idlewild!!(read more)
★★★★★

WOW! I cannot even begin to describe my feelings... - I AM OVERWHELMED BY EVERYTHING! The box is so big and sturdy, the flowers are of exceptional beauty, no unpleasant chemical odor, the bunches are big, and they even have some original flower scent - as if they were just picked and brought to me from the field...(read more)
★★★★★

I placed an order over the phone for a beautiful dried arrangement that my friend absolutely adored! This shop stood out among all the others in SLO because of the dried florals. I was over the moon that I could gift her a bouquet that would last a long time and would give her home a touch of extra cuteness. Not to mention the vase selection is to DIE for! Greatly appreciated that they let me know when it was delivered via text. Will definitely be ordering again!
★★★★★

The wedding industry can be very fast-paced and wasteful but Idlewild has done something pretty groundbreaking with their everlasting florals. When I first heard of them years ago, I thought "hmm.. dried florals... I'm not convinced!"... but these arrangements are designs with such care and creativity that they look so ALIVE and rich and wonderful. It's extra special that brides and other folks on the Central Coast get to enjoy their meaningful, whimsical, beautiful floral arrangements FOREVER! So epic!!